We
bring
arrange
enable
you
These are the big challenges to keep your business competitive, customer-centric and agile
Digital transformation
Process automation
Customer Journey
E-Commerce
Data protection / ePrivacy
Website compliance with GDPR
EU Cookie Directive
Collect, store and use customer data in a legally compliant manner
Agile Coaching
Agile methodology – Scrum, SAFE
Agile project management
Cost efficiency
Time to Market
Employees
Field Service
Service Technicians
Customer Service
Customers
Keeping your finger on the digital pulse
How digital is your company already?
Larger companies and corporations usually invest a lot of money and resources in building up their own digital departments and digital expertise. However, this is usually not possible for SMEs due to their organization, budgets and resources. They, therefore, rely on the digital agenda being implemented by an external partner who works closely with the SME.
We review and determine with you the digital maturity level of your company and compare your digital location with others.
To do this, we look at the following aspects that are relevant to the successful implementation of the digital transformation process:
Aspects of corporate governance, strategic digitization goals, business model development, and investments in digitization technologies.
IT infrastructure, networking, modularization, changeability, Big Data and use of new technologies (cloud, AI).
Agile product development, smart products and services, automation.
Organization and processes
Standardization/agility of processes, innovation management, cooperation/collaboration, and location-independent working (home office).
Work task, qualification, motivation, leadership and coaching.
Next stop: Your digitalization strategy
Digitalization offers SMEs and large companies alike many opportunities and added value. Only those who are in a position to comprehensively address their challenges regarding
Strategy,
Technology,
Products and services,
Organization and processes,
Employees,
and to manage and make resilient decisions, will also be able to successfully implement digitalization in his/her company.
Your very own digitalization strategy
Digitalizing existing business areas and opening up new ones offers you unique opportunities to secure long-term resources and put your strategic thinking to the test. Face the market conditions in time to avoid being displaced by small agile start-ups.
Depending on your company's maturity level, develop smart and realistic goals on how to adapt organizational structures and make resilient decisions. An individualized digitization strategy will bring you clarity on the current state of your products and services and establish the future roadmap.
Digital strategy consulting
Developing a common understanding with your management and employees for your digitalization opportunities
Examining your current situation: leadership, corporate strategy, implementation, IT technology and readiness to realize innovations in change management
Reviewing current approaches to digital transformation in your industry and with your customers
Ranking your capabilities against other competitors and comparable companies
Identify best practices and process models of market leaders in digitization
Identify effective digitalization topics
Individual assessment and derivation of strategic fields of action for the selection of suitable technologies and in the optimization of your products, manufacturing or sales processes
Roadmap for the digital transformation of your company
Not only in larger companies, but also in SMEs with scarce resources and limited capacities but with increasing project volume and project complexity, there are many good reasons to introduce a PMO. After all, it takes someone in the company to keep track of all the processes, changes, conflicts and risks and to make decisions. Someone who takes care of the big picture, in other words: multi-project management.
For the implementation of your projects, we provide you with individual consultants or even an entire team of experts who support you on a daily basis and keep all the threads together. We always keep an eye on the ongoing project, solve problems quickly, professionally and reliably for the successful completion of the project. In weekly review meetings, we firmly integrate your direct involvement in the development – right from the start.
Our experience, industry knowledge and soft skills are a matter of course and contribute significantly to the success of your project.
With the right consent and preference management for you, we help you to inspire your customers, increase your sales, and always remain compliant with data protection laws
"Privacy by Design" consulting for compliance with essential data protection requirements for the legally compliant operation or
The design of websites and web apps:

Privacy policy
legally compliant imprint
SSL-encrypted data transmission
Cookie consent banner
Website compliant according to GDPR
Website forms
Tracking, data processing and documentation
Newsletter
Social Media
Google Analytics
Online store
Content Management System in use
Mobile Response

Cookie Consent for complete encryption of every data transmission
Ensure legally compliant collection and analysis of customer data
Make your products and services a holistic digital experience for your users (User Experience). Together with you, we design and develop user interfaces that are as unique and individual as your brand and your customers.
Benefit from our extensive process knowledge and many years of experience and in-depth expertise in the digital environment. Our employees will competently strengthen your team or guide you completely through the development process of a digital user interface:
UX consulting: user experience/user interface, visual design and digital trends and their sensible introduction into your company.
UX research: getting to know and understanding the needs, habits and desires of your target group for a consistently positive user experience of your users as well as for the successful placement of your products/services on the web
Definition of use cases: as a basis for the selection and creation of a user interface design to shape the interaction possibilities of your website/app
Design and planning of visual prototypes: from the user's point of view and with elaboration of the customer journey to capture, track and assign the weak points of a process
UX testing and optimization of usability: through continuous test runs in the target group and adaptation of all elements relevant to operation
of the user interface design (design of buttons, text fields, etc.)
During a rollout, new work processes, methods and cultural changes are applied in a company. For this purpose, we provide you with a dedicated rollout manager or an entire rollout team who is responsible for developing your rollout concept and the associated processes.
We accompany and support you in
Planning, coordination, monitoring and control of the rollout of organizational and IT innovations
Coordination, communication and control of all involved team members, suppliers and other stakeholders
Planning of suitable change management measures
Ensuring on-time installation, integration, commissioning and customer acceptance in the required quality
Carrying out international rollouts simultaneously at several company locations
We make our virtual training courses more interactive, emotional and memorable, so that training content with us becomes a knowledge firework and a unique event.
With interactive exercises, virtual workspaces, modern tools as well as personal design of the learning rooms, we make even the driest topics clearly understandable and sustainable for everyone.
Development of training concepts (blended learning).
Your digital strategy: why with us?
Our professional consulting focuses on the digital transformation of small, medium-sized and large companies.
Benefit from our proven knowledge, many years of expertise and in-depth project experience from the digitalization of business processes and internal/external communication in various industries for many medium-sized companies and large corporations.
We offer clear transformation approaches to leverage the potential of digitization together with you and work in partnership with you to successfully implement it in your company.
Government support for digitalization
There are currently more than 25 funding programs, grants and loans in Germany alone that support SMEs in implementing their digital transformation with the aim of improving the digital competitiveness of German SMEs.
The right funding for your company
As part of an engagement, we support you:
find out the appropriate funding,
submit your funding application to the relevant authority, and,
compile the proof of use.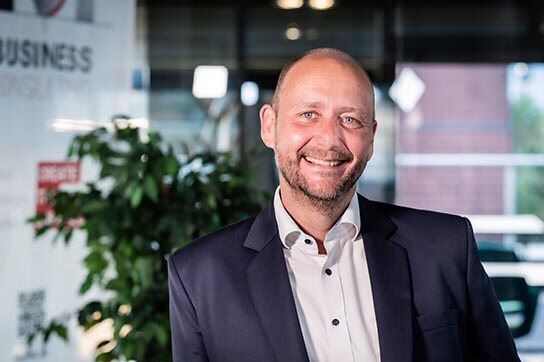 Free initial consultation
As independent experts for digital business and agile transformation, we show you adequate solutions according to your requirements, available budgets and IT conditions - many of them also eligible for federal and state funding.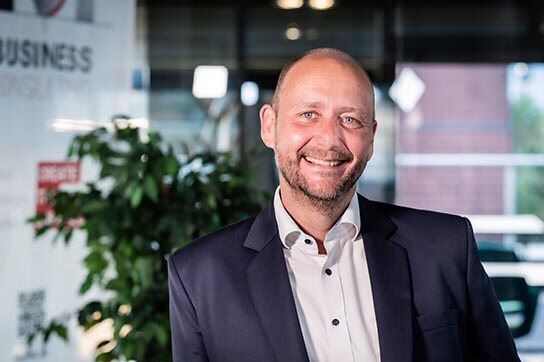 We look forward to your call.