Companies are opting for the agile approach mainly for the following three reasons:
Improving time-to-market
Its importance for competitive advantage and gaining market share is the main reason for the importance of time-to-market.
Increasing the level of quality
Developing high-quality products that meet customer requirements can lead to lower production costs, higher returns on investment, and increased revenue.
Reducing project risk
Proactive risk assessment and continuous event management allow us to quickly manage the project and avoid project duration delays and budget overload.
Using an agile approach reduces excessive demands on managers who use a selective or hybrid approach instead.
There's a good reason why Scrum has become so popular recently, and for the fact that it's being used in almost every area of business. The Scrum approach helps address one of the biggest challenges, transparent information combined with a lack of cross-departmental familiarity with the method.
Our certified Scrum Masters can help you achieve operational excellence and alleviate concerns
Contact Us
We consult and work effectively with teams to provide the best agile approach and training possible.
Improvements to workflows to ensure our clients' business needs are met.
We are in constant contact with our customers to ensure that what we deliver meets the planned time-to-market and product/service quality.
The application of the agile approach covers most of the positive aspects within the following areas:
Overall performance of the approach
Accuracy of improvement assessment
The results show that the agile approach is an enterprise enabler – the quality of deliverables contributes directly to the high quality of services provided, and teamwork and efficiency contribute to building strong and resilient teams.
We offer a Scrum Master who can set the stage for faster project delivery.
Although the agile approach is not new and there are many experienced Scrum Masters, the biggest challenge is to identify the one who brings all the skills required.
M² Business Consulting GmbH can help your company with its know-how and our experienced team of Scrum Masters, and also support you with project management so you can focus on your business.
Take advantage of one of our free appointments and have a 15-minute conversation with one of us as soon as possible. Here's the calendar:
Schedule an appointment
We know how difficult it is for any change-ready company to find experts to do the job. This search consumes valuable resources (time and budget). If this were an easy task, organizations wouldn't be fighting for capacity with their existing agile teams.
What sets our Scrum Masters apart:
A good Scrum Master masters time management and is able to set meaningful priorities.
Being one step ahead of the challenges is what makes a good Scrum Master. However, initiative alone is not enough. A good Scrum Master must also know how to communicate ideas effectively and should know how to give and receive feedback.
Methodological competence
The toolbox of a Scrum Master includes a large treasure trove of applications and methods. Being able to use them all is critical to achieving visual storytelling in client meetings and working with teams.
A Scrum Master who is willing to share his knowledge with others in different events is a Scrum Master who will take your brand and your company to a whole new level of quality.
Every good Scrum Master knows that learning never stops. Getting certified and learning new tools and techniques is what sets one Scrum Master apart from the rest.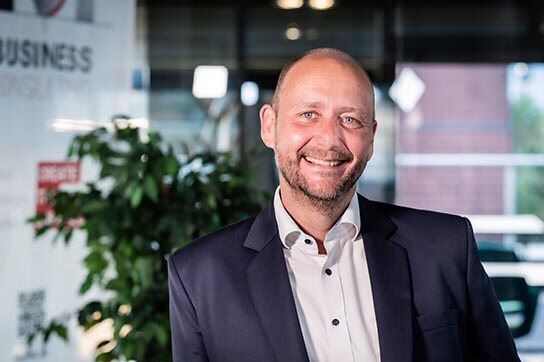 Free initial consultation
As independent experts for digital business and agile transformation, we show you adequate solutions according to your requirements, available budgets and IT conditions - many of them also eligible for federal and state funding.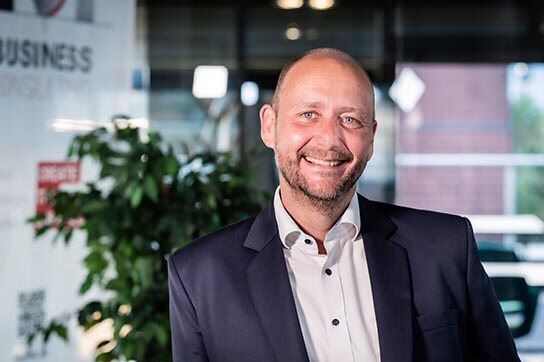 We look forward to your call.