A decision to adopt agile project management is primarily for the following reasons:
An improved ability to manage changing priorities.
Adopting agile project management has a positive impact on priority management, which in most cases is measured by customer satisfaction, business value, and the number of business goals achieved.
Increased productivity
When team members are 95% committed to an agile team, their productivity doubles compared to teams whose members are only 50% committed.
Acceleration of product delivery
Studies show that agile companies can increase their delivery speed by an average of 37 percent compared to other industries. Most notable is the fact that agile processes succeed even when teams are large and geographically dispersed.
Consultants often work with many different companies and may have solved this problem with another company in the past, so they can offer a perspective based on something that has worked (or not worked) in their experience.
And because of this experience, we can often contribute new and innovative ideas or point out potential challenges that you, as the client, might not have identified on your own.
We focus on breaking large projects into manageable tasks that are completed in short segments over the duration of the project lifecycle.
We ensure that teams working with the agile methodology complete their work faster, adapt more quickly to changing project requirements, and optimize their workflows.
We ensure that teams are better able to change direction and focus.
Our agile project managers can help you re-evaluate your business processes.
Feel free to contact us, and let's build connection from which an interesting journey through all worlds of success could emerge.
Where can you apply agile methodology and what values does it instill?
Working software instead of extensive documentation
Individuals and interactions before processes and tools
Responding to change instead of following a plan
Collaborating with customers instead of negotiating contracts
The first agile project management methodologies focused on software. But whether you're developing software or something else (like a marketing campaign), there are many lessons you can apply no matter what industry you're in.
We offer the implementation of agile methods at all levels, which can increase the efficiency of your project management.
Especially with the relocation of jobs during the COVID-19 pandemic, familiarity with the agile approach has increased in recent years. However, it remains a challenge for most to find the right expertise to apply agile approaches in the best possible way for their customers within the scope of their possibilities.
M² Business Consulting GmbH can help your organization move forward by leveraging the best project management practices, allowing you to fully focus on your business development. Schedule a free 15-minute meeting with us in a timely manner. Here's the calendar:
Make an appointment
The change that accompanies the agile approach brings several challenges. However, whether you choose the status quo or an agile adaptation that is "good enough" poses far greater risks to your business.
Why do we recommend the agile project management methodology?
You want to adapt to change quickly and easily
The agile approach recognizes that customer needs change and that teams must be able to adapt to them. Maintaining the backlog and assigning it to an upcoming sprint based on priorities and business needs is carefully tracked by our team of experts.
You want to increase customer satisfaction
The agile approach is all about delivering exactly what matters most to the customer. User requirements are represented as "user stories" – an action that adds value to the customer. For example, our product owner can work closely with your team to help them gain a clear understanding of the requirements.
You want to minimize project risks
Developing a product in sprints allows teams to quickly determine if they are on track and adjust accordingly. With our support, your team can be confident that they are producing value with each release. Our experienced experts know how and when to suggest adjustments to meet project goals.
You want to reduce your technical debt
Agile software development helps keep technical debt to a minimum. We can train and support your team to review the backlog during each sprint planning session to determine what to tackle next.
You want a quality product
Working with our experts, your agile team will be assigned to a smaller subset of features in each sprint. Working on a product in small incremental releases ensures that each sprint results in a fully tested and working product.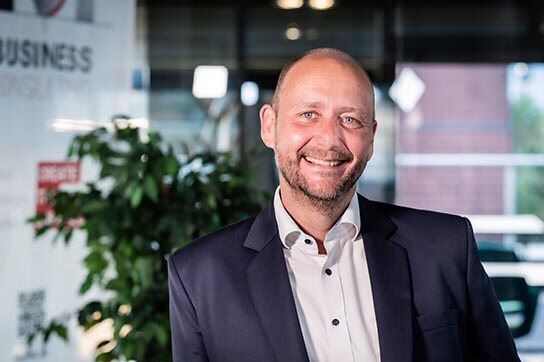 Free initial consultation
As independent experts for digital business and agile transformation, we show you adequate solutions according to your requirements, available budgets and IT conditions - many of them also eligible for federal and state funding.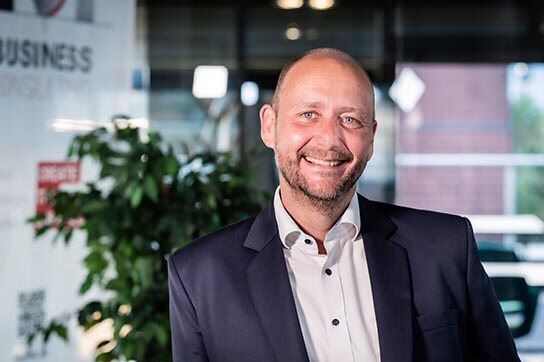 We look forward to your call.