Our concepts – the basis for the success of your digital customer relationships.
Together we lay the foundation with creative, sustainable and individually tailored concepts.
We focus on concepts for the professional, efficient and successful implementation of the digitalization of customer relationships. They include a compilation of goals and requirements, the expected benefits, and the necessary measures to take your digital customer relationships to the next level.
The expert team concept supports you in consolidating all necessary information and accompanies you from the detailed planning to the implementation of your projects to offer your customers the best possible digital customer experience.
But it's not just your customers who benefit from increasing digitalization:
Increase in sales is achieved in Germany on average through digitalization*.
Where does your company stand on the topic of digitalization?
A pioneer? Laggard? Missed the boat entirely?
Of the companies surveyed see themselves as laggards or have missed the boat entirely when it comes to digitalization*.
Regardless of your current level of digitalization, we will work with you to develop individual concepts that will put you in pole position for the long term and enable you to benefit to the maximum from the digitalization of your customer relationships.
*Statista study: Bitkom Research, "Digitalization of the Economy" 2018
Free initial consultation
Do you want to turn your good ideas into successful and profitable solutions? Why not make an appointment directly with our experts?
We help to collect the right data and especially to identify the hidden potential in already existing data and to use it profitably.
We support you from the analysis of your data to the segmentation of your existing customers and the efficient and targeted approach of potential new customers.
Our credo is to further develop your customer relationships, optimize customer interaction and thus turn today's customers into tomorrow's fans.
Customer service – Digital Customer Service
Digital customer service as the direct link to the customer is becoming increasingly important and is an essential part of the digital transformation. Delight customers with an optimized customer journey and benefit from increased customer loyalty.
Improve the customer experience, for example, with a chatbot solution tailored to your company, your requirements and your goals. You benefit from 24/7 contact and information options for your customers while saving resources, as well as the dialogue-driven guidance of the user through your offer in connection with decreasing bounce rates of potential customers.
Data-based business models – Digital Data Potential
Digitalization is changing the economy and society virtually overnight at breakneck speed. Every company has the potential to generate added value from internally and externally available data and to develop innovative digital service and business models.
One approach is to supplement or change existing business models with data-based services. In addition to the company's own product portfolio, these services are intended to create sustainable value for and with the customer.
We support you in the analysis and effective use of your data and help you to open up new business areas. Our goal is to show you new ways to create added value for your customers and your company.
ePrivacy – Digital Footprint
In times when collecting and analyzing data offers a decisive competitive advantage, compliance with legal regulations plays a significant role and is a clear unique selling point. The ePrivacy Regulation extends the GDPR and regulates data protection in electronic communications and data processing and -usage.
Our ePrivacy concepts offer a fully comprehensive solution that complies with applicable regulations and implements adjustments to ePrivacy guidelines quickly and efficiently.
Afterwards you will receive an email to download the chatbot concept.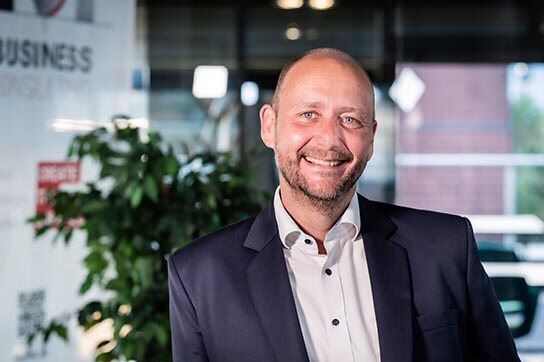 Free initial consultation
As independent experts for digital business and agile transformation, we show you adequate solutions according to your requirements, available budgets and IT conditions - many of them also eligible for federal and state funding.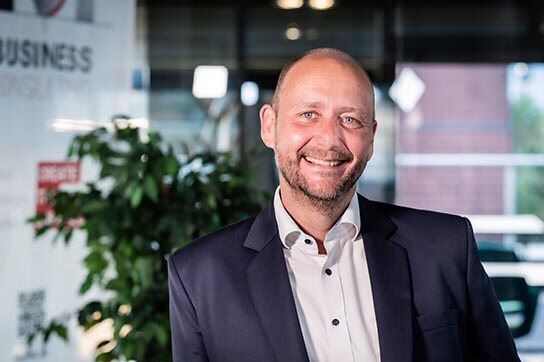 We look forward to your call.