Digital transformation is in your hands
Get to know your customers better
Bringen Sie den Stein der Digitalisierung ins Rollen
Wir digitale Vollblüter helfen Ihnen, Ihr aktuelles Geschäftsmodell je nach Reifegrad in ein digitales zu transformieren und Ihre Kundenbeziehungen und Wettbewerbsfähigkeit zu stärken
über eine maßgeschneiderte Digitalisierungsstrategie
über die richtigen Tools und Technologien
über die professionelle Umsetzung mit Einbindung Ihres Managements/Mitarbeiter*innen
über ein nachhaltiges Change Management für die Adaption Ihrer Organisationsstrukturen und Ressourcen
Jetzt downloaden
Living and breathing digital transformation
Experts in digital customer relationships
Our multidisciplinary teams of experts work side-by-side with you to develop, build and scale truly transformative digital customer relationships.
Digital transformation via digitization, automation, and artificial intelligence (AI) is in full swing and is currently even picking up speed. To stay competitive, companies need to accelerate their digital transformation to avoid missing the boat and being displaced by others.
We are with you every step of the way
Digital transformation is always unique
Our consultants work with you to determine your individual roadmap for the optimal digital transformation of your customer relationships. The expert teams Strategy, Concept, Realization, Change and DL show you how to efficiently design your digital transformation and sustainably anchor it in the organization with the right strategy, well-thought-out concepts, clever approaches to implementation and the right amount of change management.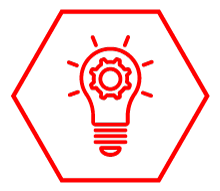 As a professional and motivated team, we help you develop your customized digital customer relations strategy. The Strategy team of experts can help you analyze your digital pain points and opportunities and develop the right digital strategy that you can stand behind with pride.
of SMEs see a connection between digitalization & business success*
of SMEs not yet integrating digitalization into their business strategy*
*DZ-Bank: Survey digitalization importance for SMEs 2014.
Our strategic expertise is:
Strategy workshops
Customer Journey Optimization
Digital Sales Strategy
Customer Relations Management
Do you want to digitize your customer relationships professionally and efficiently, but don't yet know how? Then you have come to the right place! We accompany you from the detailed planning to the implementation of your projects based on agile best practice methods.
Increase in sales is achieved in Germany on average through digitization*.
Where does your company stand on the topic of digitization?
A pioneer? Laggard? Missed the boat entirely?
Of the companies surveyed see themselves as laggards or have missed the boat entirely when it comes to digitalization*.
*Statista study: Bitkom Research, "Digitalization of the Economy" 2018
Regardless of your current level of digitalization, we will work with you to develop individual concepts that will put you in pole position for the long term and enable you to benefit to the maximum from the digitization of your customer relationships.
Our specialities are:
Digitalization has long since arrived in most companies – but many find it difficult to implement.
All CIOs are aware that digitization is having a major impact on their own business models and is bringing about drastic changes.
In a digitalization study*, 32% of respondents stated that they have problems implementing digitalization projects methodically and correctly.
*d.velop: Industry Study Digitalization Status
The experts agree: The skillful implementation of digital transformation – especially digital customer relationships – will play a key role in the future. Consequently, almost all companies now have an obligation to reach their customers with the right digital customer experience in order to maintain and advance their digital competitiveness. Contact us and find out how your transformation into the digital future can be successfully implemented with us.
It's all about building a stronger bond with your fans and actively communicating with them. This change also impacts your employees*. The Y-Change team empowers your workforce to see change as an opportunity. With the help of our haptic tool box, we show the most efficient and fastest way to change and help you implement it on your own. We create change that is directly tangible and measurable/transparent, so that you remain capable of change in the future.
Productivity decline is expected with inadequate change management. This means that almost one in four employees is a complete failure*.
*IBM Global Business Services Executive Report, 2014
Optimization of digital teams
Optimizing learning organization
Leadership is becoming more and more complex in these times and managers are confronted with a multitude of challenges. The management of virtual or hybrid teams in the home office and in the office combined with unmanageable decisions are just two examples of many.
With the Digital Leadership methodology, you can continue to lead yourself, your employees and your organization effectively by uniting excellence and innovation. We support you with our Digital Leadership Coaching and the Digital Leadership Toolkit. Free initial consultation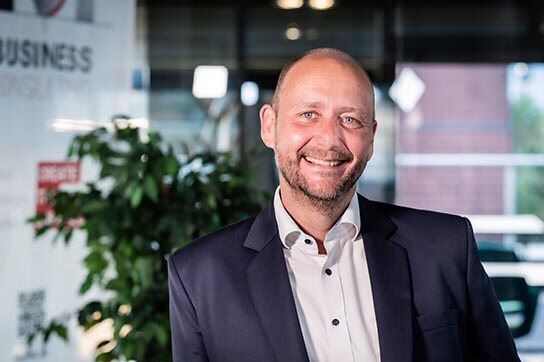 Free initial consultation
As independent experts for digital business and agile transformation, we show you adequate solutions according to your requirements, available budgets and IT conditions - many of them also eligible for federal and state funding.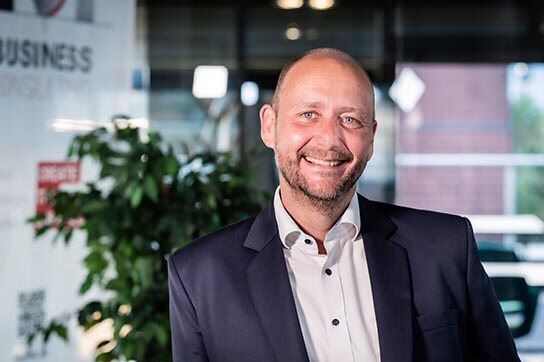 We look forward to your call.